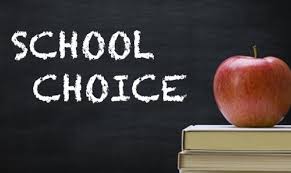 Policy F33-L Intradistrict Choice, K-8, allows students in grades K-8 to attend any of the schools in the Harwood Unified Union School District (Crossett Brook Middle School, Fayston Elementary School, Harwood Union Middle School, Moretown Elementary School, Thatcher Brook Primary School, Waitsfield Elementary School, Warren Elementary School), regardless of the town of residence within the school district.
While intradistrict choice is possible, the District must consider several factors when reviewing applications. One of the most significant considerations is the capacity of the requested school. We ask that you please review the Intradistrict School Choice Procedures carefully, as the document explains the timeline and considerations involved in the approval process.
Bus transportation shall be made available where possible, but it is not guaranteed.
---
To Apply:
Contact the building principal in the school you want your child to attend as soon as possible. You can reach each school's website (with contact information) by clicking the Schools tab at the top of this page.
Click the button to complete the appropriate online intradistrict choice form. Complete one form per student. There are currently TWO open forms.
FORM 1 This form is for families who are eligible to apply for choice during the current school year. Eligible families include:

Families with children grades K-8 who move from one HUUSD town to another during the school year and wish their children to stay at the current school of attendance.
Families with children grades K-8 who move in to the HUUSD and wish their students to attend an HUUSD school other than their school of residence. (This includes children who move into the district, such as foster children.) In this case, families and principals should also discuss enrollment procedures.
Families with other circumstances, per the F33-L Intradistrict School Choice Procedures.
FORM 2 This form is OPEN until March 27, 2020 for parents/guardians of current Moretown 4th/5th grade students who wish to apply to send their student to Waitsfield, Fayston, or Warren for either 5th or 6th grade instead of CBMS (space permitting).