Below is the process the HUUSD follows to post internal job openings.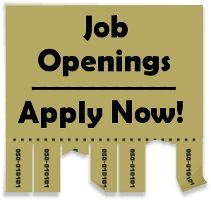 Openings are posted in this spreadsheet.
Central Office sends an email to CEN-ALLSTAFF that the spreadsheet has a new listing.

Employees can view the job description by clicking on the Job Posting/Description link in the spreadsheet.

Upon receiving the email, each school posts the opening in the building (on the same day).
Principal posts opening on SchoolSpring (if desired).
Interested employees submit an email to the Principal.

If Support Staff position, employees must submit this email WITHIN 5 DAYS OF POSTING, per the CBA. Date will be specified on the spreadsheet.
Principal will interview any qualified applicant, within the terms of the CBA.

Central Office indicates on the spreadsheet when the position has been filled.